Who We Are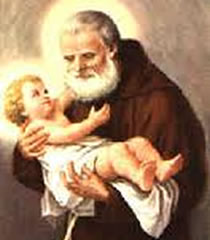 The FELICIAN SISTERS officially known as the CONGREGATION OF SISTERS OF ST. FELIX OF CANTALICE THIRD ORDER REGULAR OF ST. FRANCIS OF ASSISI (CSSF) is a religious institute of pontifical right whose members profess public vows of chastity, poverty, and obedience and follow the evangelical way of life in common. The aim of the community is to cooperate with Christ in the spiritual renewal of the world. As an apostolic congregation, the Felician Sisters fulfill their mission in the Church through contemplation and action.
The Felician community had its historic beginnings in nineteenth century Poland, which had ceased to exist as a nation in 1795 when it was partitioned by Russia, Prussia, and Austria. Its beginnings in the Russian sector of Poland were tempered by the grief and anguish of the poor and afflicted as the country struggled under the oppression of its foreign rulers.

How We Began
The real story of the Felician Sisters, however, begins with the life and charism of Blessed Mary Angela Truszkowska and continues with the stories of the first followers of Angela.
The earliest chronicles and memoirs recount how the charism of the Congregation was expressed by the first Felicians in lives centered in prayer and overflowing into ministry. Since the Congregation had its origin in social services, diverse forms of charitable acts became inseparable from the Felician vocation. Orphans, poor women, and the disabled gathered around the sisters. Responding to the needs of the Church, the bishop commissioned them to direct lay tertiaries and the catechumenate for women. They were entrusted with the care of a home for penitents and a haven for the homeless. They were called to serve the sick in their homes and in hospitals, and to visit prisoners
They tended the wounded of both sides in a bloody civil war. They directed rural social centers, where they taught and cared for children and instructed adults in religion and useful crafts. Many confraternities joined them. Individuals, desiring to participate in prayer services, sought the sisters' guidance. Thus they understood that it was not proper for them to choose a particular type of duty, but that they should be prepared to accept any assignment for God's greater glory. The sisters were encouraged not to depart from their original spirit of readiness because in their way of life such a disposition is indispensable. (Memoirs of the Congregation)