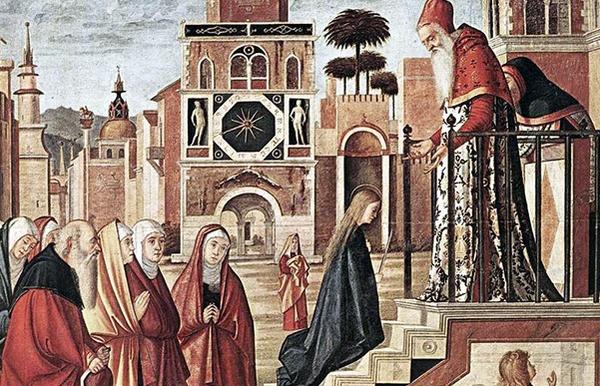 168th Anniversary of the Founding of the Felician Congregation 
149th Anniversary of the Founding of the North American Province
14th Anniversary of the Founding of Our Lady of Hope Province
November 21 – Presentation of Mary

Anniversary of the founding of the Felician Sisters in 1855

Good and gracious Father, we praise you for the favors you have bestowed on Mary, Mother and Lady of our Congregation. From the very beginning of our existence. We have enjoyed her loving protection.  Today we continue to look to her as our model of fidelity and obedience to your will. Grant that like Mary, we too may be worthy dwellings of your Holy Spirit. Amen.

21 listopada – Wspomnienie Ofiarowania Najświętszej Maryi Panny

Rocznica powstania Zgromadzenia Sióstr Felicjanek w 1855 r.

Dobry i łaskawy Ojcze, wysławiamy Cię za łaski udzielone Maryi, Matce i Pani naszego Zgromadzenia.  Od samego początku naszego istnienia cieszyliśmy się Jej macierzyńską opieką.  Dzisiaj nadal spoglądamy na Nią jako nasz wzór wierności i posłuszeństwa Twojej Woli.  Spraw, abyśmy tak jak Maryja, byli godnym zamieszkaniem dla Ducha Świętego. Amen.

Modlimy się za siostry i osoby stowarzyszone.

dia 21 de novembro – Apresentação de Nossa Senhora Fundação das Irmãs Felicianas em 1855

Pai, bondoso e clemente, nós vos louvamos e bendizemos pelos favores que concedestes a Maria, Mãe da Igreja e Mãe de nossa Congregação. Desde o início de nossa existência gozamos de sua terna proteção. Hoje continuamos a tê-la como nosso modelo de fidelidade e obediência à vossa vontade. Fazei que sejamos, assim como Maria, habitação digna de vosso Santo Espírito. Nós vos pedimos por Cristo Nosso Senhor na unidade do Espírito Santo. Amém.
After only a short time the increasing number of women and children she was caring for made it necessary for Sophia to transfer the Institute of Miss Truszkowska to larger quarters. Sophia and Clothilde left their homes then to take up residence at the Institute.
Here, before an icon of Our Lady of Czestochowa, on the feast of the Presentation of the Blessed Virgin Mary, November 21,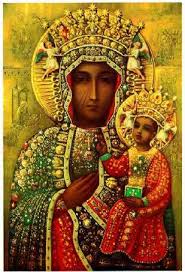 1855 , Sophia, who was known by her lay tertiary name of Angela, and Clothilde who was known as Veronica, solemnly dedicated themselves to do the will of her Son, Jesus Christ, in all things.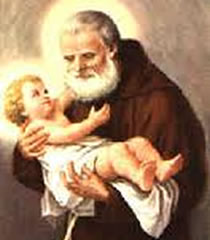 Hereafter, this was recorded as the official founding day of the Congregation of the Sisters of St. Felix of Cantalice.  We imitate the joy, simplicity, and "Deo Gratias" of Saint Felix of Cantalice whose name Divine Providence has chosen for our Congregation. His life exemplifies for us the gift of integrating the spirit of contemplation with our apostolic involvement. (Response to Love, Constitutions of the Felician Sisters)
The FELICIAN SISTERS officially known as the CONGREGATION OF SISTERS OF ST. FELIX OF CANTALICE THIRD ORDER REGULAR OF ST. FRANCIS OF ASSISI (CSSF) is a religious institute of pontifical right whose members profess public vows of chastity, poverty, and obedience and follow the evangelical way of life in common. The aim of the community is to cooperate with Christ in the spiritual renewal of the world. As an apostolic congregation, the Felician Sisters fulfill their mission in the Church through contemplation and action.
Following the charism of Blessed Mary Angela, we continue to serve …
Estonia, Narva 2001
Mozambique 2001- 2007
United States, Mooncrest After School Program 2001
Ukraine, Kosów 2003
Kenya, Nanyuki Huruma Health Centre 2003
Poland, Warsaw Socio-therapeutic Center 2003
Kenya, Ruiri Mission 2004
St. Felix Referral Center 2005
Brazil, Japura, Amazonas 2005
Russia, Nizhni Novgorod 2005
Kenya, Iriamurai Mission 2005
Russia, Vladimir 2007
United States, Pomona, Spirituality Center Among the Poor 2007
United States, Kingstree, St. Philip Outreach Center 2008
Kamchatka, Russia 2009 – 2013
Haiti, 2012
Our Lady Mother of Africa Vice-Province 2019