St. Rose of Lima was a lay woman who was a Dominican Tertiary in the 17th century in Lima, Peru.
She was the first canonized saint of the New World. She spent years supporting her family with sewing and gardening. She served the poor and needy, which was the beginning of social service in Peru.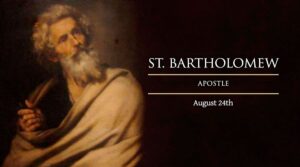 St. Bartholomew, Apostle, is believed to have been Nathaniel, whom Phillip called to Jesus. Jesus said of him, "There is no duplicity in him." He also proclaimed Jesus as the Son of God, when he was called to follow Jesus.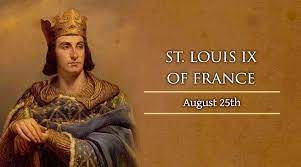 St. Louis IX, a Franciscan Tertiary, united France by his strong personality and holiness. He served the poor, even lepers. He founded hospitals and schools. He even had the poor eat at his table. He extended justice in civil administration. His regulations for royal officials became the first of a series of reform laws. He replaced trial by battle with a form of examination of witnesses and encouraged the use of written records in court. FranciscanMedia.com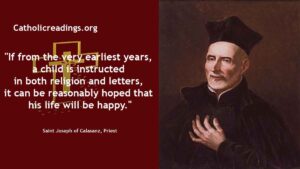 a Spanish priest in the 16th century, theologian and canon lawyer, gave up his career to serve the poor. He opened free schools for poor children, which eventually lead to the foundation of the Clerks Regular of Religious Schools.