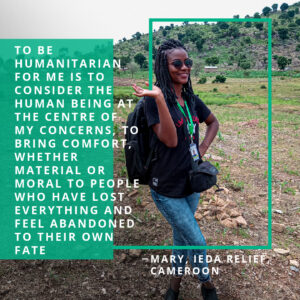 World Humanitarian Day
On August 19, 2003, a bomb attack on the Canal Hotel in Baghdad, Iraq, killed 22 humanitarian aid workers. Five years later, the General Assembly adopted a resolution designating 19 August as World Humanitarian Day.
Each year, World Humanitarian Day focuses on a theme, bringing together partners from across the humanitarian system to advocate for the survival, well-being and dignity of people affected by crises, and for the safety and security of aid workers. This year, we highlight the immediate human cost of the climate crisis by pressuring world leaders to take meaningful climate action for the world's most vulnerable people.
The climate emergency is wreaking havoc across the world at a scale that the humanitarian community and people at the front lines cannot manage. Time is already running out for millions of the world's most vulnerable people – those who have contributed least to the global climate emergency but are hit the hardest. Millions of people are already losing their homes, their livelihoods and their lives.